SDDS 10 on 10: Getting Down to the Root of Endodontic Problems and Treatment (In-person course)
3 CEU, Core • Member Price: $85 early (ends 12/22)
Registration cost details: $85 early (ends 12/22) / $95 regular (begins 12/23) / $99 late (begins 1/8)
Endodontics can be one of the more difficult procedures for many clinicians: some love to do it and many love to refer. With rapid advancements in techniques, instrumentation, and diagnostic tools, it can be more and more daunting than ever to perform endodontic procedures in a general dental office. This series of presentations will take a deep dive into the mysteries of internal and external cervical resorption, pediatric endodontic management, management of endodontic emergencies in the GP office, and finally and update on the newest techniques and advancements in this exciting field.

JC Fat, DDS, MS
Cleaning the Root Canal System: When is it Clean Enough?
The objective of root canal treatment is to neutralize disease process of endodontic etiology in order to retain the natural tooth. Endodontists have constantly been searching for ways to better clean out damaged or diseased tissue within the complex anatomy of the root canal system. Some of the most recent methods that have enhanced cleaning of the root canal system will be discussed.
Objectives:
Understand and appreciate why the root canal system is often much more than a single pipeway to the root apex
Know what means there are to neutralized disease process of endodontic etiology
Introduce irrigation modalities that endodontists use to address the complex root canal anatomy when providing endodontic treatment
Dr. Fat is a local Jesuit High School graduate. He received his DDS degree from the University of the Pacific, Arthur A. Dugoni School of Dentistry and obtained his MS degree in endodontics at the University of Michigan, Ann Arbor. Dr. Fat has an endodontic practice with Dr. Timothy A. Wong in Sacramento, and enjoys spending his free time with his wife and three kids.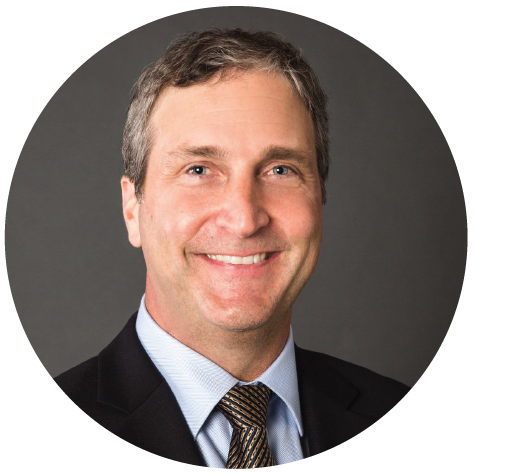 Jeffrey H. Janian, DDS
Internal Resorption: Detection, Etiology and Treatment
Internal root resorption (IRR) is a process resulting in progressive destruction of dentin within the root canal space. When present, it is often an incidental finding on routine dental radiographs and asymptomatic. Fortunately, it is a relatively rare occurrence, when recognized and treated early enough, usually results in a favorable outcome.
Objectives:
Be able to recognize internal resorption radiographically
Understand the benefit of 3D imaging of internal resorption
Know how to treat internal resorption
Dr. Janian is board-certified in endodontics. He graduated from dental school at UC San Francisco. From 1996-1999, he served as a general dentist in the United States Air Force. He completed his endodontic residency in 2001 at the VA Hospital in Long Beach, California, then entered private practice. From 2009-2016, he was Program Director for Endodontics at UC San Francisco. Currently, he practices endodontics in Folsom, California.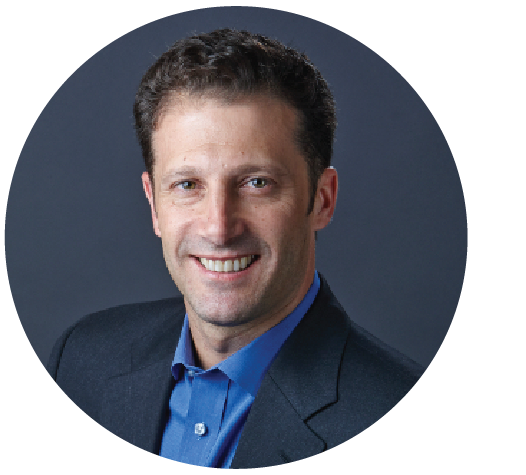 Paul Johnson, DDS, MS
Pulp Therapy for the Primary Dentition
The main objective of pulp therapy in primary dentition is promoting the health of the teeth and the supporting tissues to maintain the proper functions of the oro-facial complex (mastication, speech, esthetics) and ultimately, to retain the teeth in their position to preserve arch length. Pulp therapies in the primary dentition include: direct pulp cap (DPC), indirect pulp therapy (IPT), lesion sterilization/tissue repair (LSTR), pulpotomy and pulpectomy.
Objectives:
Review evidence-based pulp therapy treatments in the primary dentition
Adequately diagnose primary tooth pulpal status and ideal primary tooth pulpal therapy
Understand the indications, objectives, and type of pulp therapy required based on the health status of the primary tooth pulp tissue
Review the procedural techniques for each primary tooth pulp therapy
Dr. Johnson obtained his Doctorate of Dental Surgery from the University of California, San Francisco. He continued his training by completing a Master's of Science degree and pediatric specialty training from University of California, San Francisco. During undergraduate and professional training Dr. Johnson was continually active in clinical and scientific research. He has contributed and is co-authored on two published papers. His master's research project focused on the effects of oral Xylitol (non-cavity causing sugar) supplementation in an elementary school-based dental program. Dr. Johnson is board-certified in Pediatric Dentistry and is a Diplomat of the American Board of Pediatric Dentistry.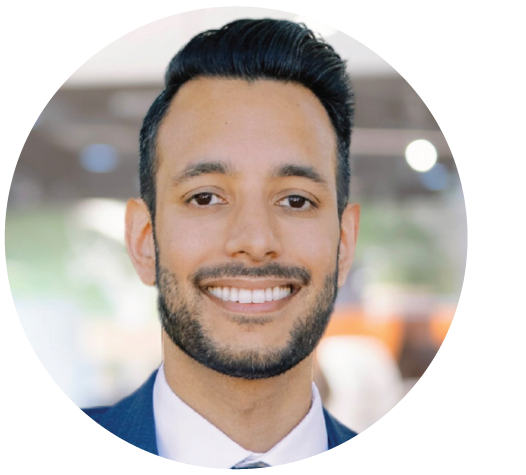 Inderpal Sappal, DDS MSD
Managing Endodontic Emergencies in the General Dental Practice
Dental emergencies are common, yet stressful situations encountered regularly in the dental practice which can easily disrupt a busy schedule. The most common emergencies are endodontic in nature and involve patients experiencing a significant amount of pain. Expeditious treatment of these emergencies is imperative in order to not only provide pain relief to patients, but also to minimize disruptions of these unscheduled visits in the practitioner's regular schedule. Thorough management of endodontic emergencies is streamlined by employing a "3D" approach.
Objectives:
Learn to diagnose and identify the cause of the emergency
Discuss appropriate dental treatment, based on the diagnosis, in order to reduce inflammation or infection
Describe the use of drugs as adjuncts to allow for patient comfort and healing during the post-operative period
Dr. Sappal was born in England and grew up in Northern California from a young age. He received his DDS degree from University of the Pacific Arthur A. Dugoni School of Dentistry and subsequently completed a general practice residency at VA San Diego. He obtained a certificate in endodontics and MSD degree from Virginia Commonwealth University. Dr. Sappal currently practices endodontics in Midtown Sacramento with his brother Dr. Harkeet Sappal. He enjoys spending his time with his wife and dog cooking and grilling.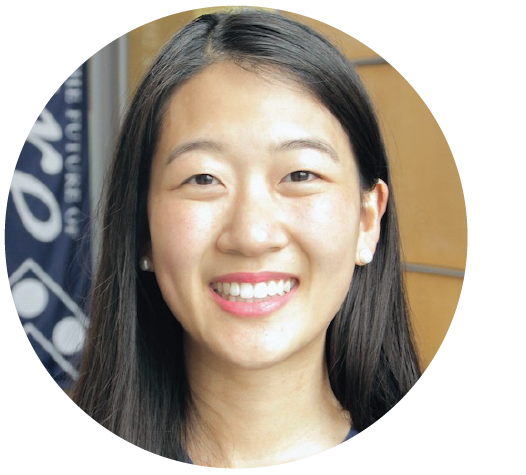 Katherine Shi, DDS
Getting to the Root of External Cervical Resorption
Finding external cervical resorption (ECR) on a radiograph often comes as a surprise to both practitioner and patient. Stealthy, invasive, and destructive, this form of root resorption is characterized by its cervical location and progressive loss of tooth structure. Initial stages show resorption with granulation tissue and advanced stages have reparative potential with bone-like remodeling. Understanding the latest research on pathogenesis, classification systems, and management strategies can allow for better diagnosis and treatment planning.
Objectives:
Review the etiology and pathogenesis of ECR
Identify and classify ECR lesions in 2D and 3D
Discuss evidence-based treatment options and management of ECR lesions
Dr. Shi grew up in Michigan and Georgia, graduated with her DMD degree from University of Pennsylvania, and completed her Endodontics Residency at Tufts University in Boston, MA. With Penn, she worked on integrating artificial intelligence for computer-aided CBCT detection of periapical lesions. She followed her husband to Sacramento and is thankful to practice at Endodontic Associates with an incredible team that shares a passion for saving natural teeth.

Sign up with fillable PDF »
Sign up online »
Terms and Conditions:
Cancellation/Refund Policy
Full refund granted less $25 administration fee, if received in writing 14 days before the class. NO REFUNDS if cancelled within 13 days of the class or for No Shows or for registrations received after that date. Attendee substitutions OK.
Consent to Use of Photographic Images
Registration, attendance and/or participation in SDDS' courses/events constitutes an agreement by the registrant/sponsor to SDDS' use and distribution (both now and in the future) of the registrant or attendee's image or voice in photographs, videos, electronic reproductions, and audio of such events and activities.