Local Anesthesia: Is the "Mandibular Block" Passé? (In-person course)
4 CEU, Core • Member Price: $159 early / $179 regular
Local anesthesia forms the backbone of pain control techniques in contemporary dental practice. The subject of pain control in dentistry has undergone a recent renewal of interest, a renaissance. In this course, Dr. Malamed will present an in-depth discussion of the problem in achieving MANDIBULAR ANESTHESIA.
The traditional 'mandibular nerve block' has one of the lowest success rates of major nerve blocks administered in the human body. Newer techniques, such as the Gow-Gates mandibular nerve block; Akinosi-Vazirani closed mouth mandibular nerve block; intraosseous anesthesia; periodontal ligament injection (PDL) and intraseptal techniques have been developed in an effort to improve success in this area. The local anesthetic articaine HCl has been demonstrated to have significant success when administered by mandibular infiltration in adults, while more recently the ability to buffer local anesthetic solutions has demonstrated potential to both increase the rate of onset of anesthesia as well as increasing its depth. These techniques will be reviewed in this program.
Sponsored by: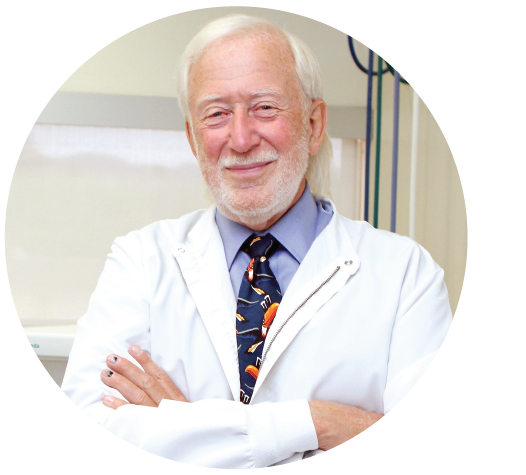 Stanley F. Malamed, DDS:
Dr. Malamed is a dentist anesthesiologist and emeritus professor of dentistry at the Herman Ostrow School of Dentistry, located in Los Angeles, California, USA. In 1973, Professor Malamed joined the faculty of the University of Southern California School of Dentistry (now the Herman Ostrow School of Dentistry of USC). Dr. Malamed retired from the university in 2013.
Dr. Malamed has authored more than 180 scientific papers and 17 chapters in various medical and dental journals and textbooks in the areas of physical evaluation, emergency medicine, local anesthesia, sedation, and general anesthesia.
Sign up with fillable PDF »
Sign up online »
Instructions for completing fillable PDF forms: Please open the fillable PDF form directly in Adobe Reader®/Acrobat. Get the free latest version of Adobe Reader®. Once you have filled out each field, please save a copy for your records to guarantee submission. Next, click the SUBMIT button to return the completed form to SDDS by email.
Terms and Conditions:
Cancellation/Refund Policy
Full refund granted less $25 administration fee, if received in writing 14 days before the class. NO REFUNDS if cancelled within 13 days of the class or for No Shows or for registrations received after that date. Attendee substitutions OK.
Consent to Use of Photographic Images
Registration, attendance and/or participation in SDDS' courses/events constitutes an agreement by the registrant/sponsor to SDDS' use and distribution (both now and in the future) of the registrant or attendee's image or voice in photographs, videos, electronic reproductions, and audio of such events and activities.