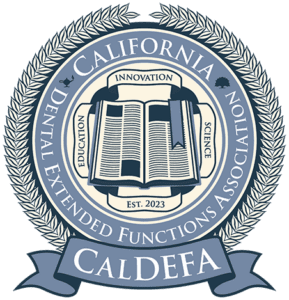 Julie Cisneros, RDAEF
Vendor member since September 2023
Company Description
The official state member-driven professional association dedicated to the Registered Dental Assistant in Extended Functions; non-profit.
Products & Services
Educational services and professional association support for licensed RDAEFs.
Benefits, Special Pricing and/or Discounts Extended to SDDS Members
$100 donation to SDDF in the name of every SDDS member who employs an EF and supports their joining Cal-DEFA.