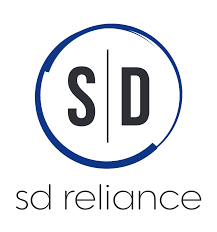 Dennis Krohn Jr., President/Partner
Vendor member since August 2021
Company Description
SD Reliance Management is the leading IT and Dental Billing company in the Sacramento area. We specialize in dental billing services such as Insurance aging, patient accounting and AR services, insurance eligibility and verification, and even practice sales and transitions. Our dynamic and experienced IT services offer a full suite of IT support, malware protection, network services and consulting.
Products & Services
SD Reliance Management is a full-service, off-site dental billing department as well as an innovative IT company. Our billing services include: Patient accounting and AR services, Insurance claim submission and claim aging follow-up, insurance payment entry and balancing, dental insurance eligibility and verification, carrier contracting, and even practice transition/sale services. Our IT services include Managed IT, proactive system monitoring, backup system monitoring and new office startups.
Benefits, Special Pricing and/or Discounts Extended to SDDS Members
We are excited and honored to be a part of SDDS! We would love to hear from our fellow members. Please call us today for a free practice evaluation and discover what SD Reliance can do for you and your practice!