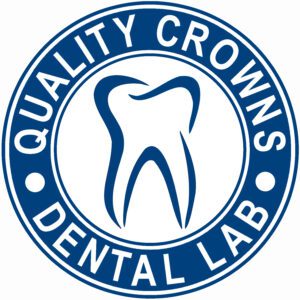 Dominic Kim
Vendor member since October 2023
Company Description
Quality Crowns Dental Lab provides the highest quality of dental restoration with the fastest turnaround time. Our team consists of top-notch dental technicians with decades of experience in Zirconia Crowns and Implants manufacture. We use latest state-of-the-art equipment and modern up-to-date technologies. Our Quality Control is managed by Dominic Kim (40+ years of experience in implants specialty).
Products & Services
Quality Crowns Dental Lab manufactures the highest quality of Zirconia Crowns, Implants, Bridges, All-On-4, Nightguards, Retainers. We offer the fastest turnaround time on the market – namely: 3 business days for Zirconia Crowns; and 7-10 business days for Implants. We work with FDA approved materials 100% made in the USA.
Benefits, Special Pricing and/or Discounts Extended to SDDS Members
We offer $10 Discount on all Crowns over "Digital Scan" – (Modelless). We have Special Loyalty Discounts for doctors / offices ordering 5+ Crowns weekly. Tryout offer: "Order two Zirconia Crowns and get one FREE" = (3 for the price of 2). We do not charge "Rush Case Fee" and/or "Custom Shade Fee". We accept ALL SCANS. We do pick up and delivery.