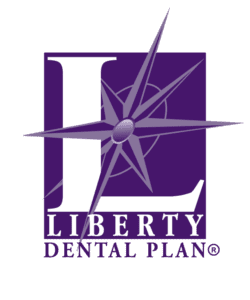 Cherag Sarkari,DDS, Dental Director
Vendor member since September 2016
Company Description
LIBERTY Dental Plan (LIBERTY) is a California-based dental plan, founded and run by a dentist, and a leadership team offering a combined 300 years of dental and healthcare industry experience. LIBERTY is one of the nation's fastest growing dental plans and we now administer dental benefits to over 4.5 million members nationwide on behalf of states, health plans, and commercial clients. We have almost 20 years of experience administering dental benefits in California and as one of the Dental Geographic Managed Care plans in Sacramento County, we are proud to make our members shine one smile at a time.
Products & Services
LIBERTY offers dental services to Californians through Group Sponsored Plans, Individual, Exchange, and Medi-Cal dental plans. As one of the Dental Geographic Managed Care plans in Sacramento County with over 300,000 members, LIBERTY offers comprehensive services, including preventive, diagnostic, restorative, endodontic, periodontal, prosthodontic, oral and maxillofacial surgery and orthodontic benefits for children and adults. We are experienced in serving low-income populations, including Medi-Cal dental beneficiaries, and have expertise in outreach and care coordination. LIBERTY is a member of the Medi-Cal Dental Advisory Committee (MCDAC) and one of the co-founders of the Early Smiles school-based screening and dental home navigation program in Sacramento County.
Provider Relations
LIBERTY has a team of Sacramento based Provider Relations staff. If you are interested in learning more about LIBERTY Dental Plan or would like to join our network, please reach out to one of our Network Managers to learn how we can help grow your practice by becoming a LIBERTY Dental Plan Provider in Sacramento County.