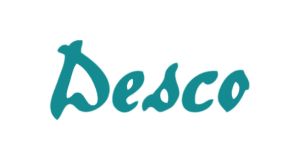 Tony Vigil, President
Vendor member since June 2012
Company Description
DESCO began in the mid-eighties as a service only company. As we grew, more requests came for us to become an equipment resource. We became multi-line suppliers for all types of dental equipment.
While we still have our roots in the service and maintenance of all types of dental equipment, in the last 25 years we have expanded our scope of work to include: new equipment sales, office design and construction, relocations and remodels. The equipment we service ranges from handpieces to digital x-ray and everything in between.
Being a family owned business allows us the flexibility to personalize our sales and service to your needs. Our integrity and professionalism is what you remember of us and we never forget we are working for you.
We look forward to the opportunity to be the source for all of your equipment needs.
Make sure to like us on Facebook: facebook.com/descodental
Products & Services
New equipment sales
Service, repair and maintenance of existing equipment
New office design, construction and TI's
Office relocations
Benefits, Special Pricing and/or Discounts Extended to SDDS Members
Free equipment evaluation (call to schedule)